Asia
treasures of china
Delve into the unique world of China during this magnificent tour as you explore Beijing, Xi'an, Guilin, and Shanghai. As you'd expect from a vacation to China, a highlight is your visit to the Great Wall of China. Known as one of the New Seven Wonders of the World, it is the only man-made object that can be seen from space by the naked eye. As you walk along the wall, see how expansive it is and imagine what it was like to construct the wall, at a time without modern machinery to help! As if the Great Wall of China is not enough to astonish you, wait until you see the Terracotta Warriors in Xi'an. Discovered accidentally in 1974, construction on the roughly 8,000 soldiers, chariots, and horses started in 210 BC, all to help China's first emperor in the afterlife.
These are just a sample of the many highlights you'll see on this China tour. You'll also be entertained by a music and dance show from the Tang Dynasty, which reigned over China a thousand years ago. Ride a rickshaw through one of Beijing's hutongs, the city's ancient alleys. Natural beauty abounds in Guilin, where you cruise on the stunning Li River and visit a local tea farm for a hands-on demonstration of the tea-making process and a tea ceremony. In Shanghai, Globus has arranged lunch featuring xiaolongbao, the city's most famous dish, and a visit to the Yu Yuan Gardens.
11 day tour from Beijing to Shanghai
Beijing - Sightseeing with a Local Guide including headsets; visit Tian'anmen Square, the Forbidden City, Great Wall, and Temple of Heaven; Hutong tour by rickshaw; Peking Duck welcome dinner.
Xi'an - Sightseeing with a Local Guide including headsets; visit the Terracotta Warriors and Dayan Pagoda; noodle-making demonstration; "Tang Dynasty" dinner show.
Guilin - Sightseeing with a Local Guide; Li River cruise; visit a local team farm.
Shanghai - Cruise on the Huangpu River with drinks; sightseeing with a Local Guide including headsets; visit Yu Yuan Gardens, a silk factory, and the Shanghai Museum; xiaolongbao lunch; walking tour of the French Concession; farewell dinner.
exploring vietnam and cambodia
On this fascinating Vietnam and Cambodia tour you'll explore several of the world's greatest treasures, behold spectacular scenery, learn about different cultures, and experience the warmth and hospitality bestowed by the locals. It's a vacation of a lifetime!
As a hub of culture and cuisine, Vietnam paints an exotic picture of Southeast Asian life. In vibrant Ho Chi Minh City, explore the city on a walking tour and visit bustling Ben Thanh market for a chance to hone your bargaining skills! Venture outside the city to visit the Cu Chi Tunnels, a network of tunnels used by the Viet Cong. Visit the Royal Tomb of Tu Doc in Hue and in Hoi An, take a walking tour and meet a local fisherman for a fishing lesson, where you'll learn how to use a traditional round fishing net, known as a "ro." Explore Hanoi by cyclo, take a walking tour through the fascinating Old Quarter, and see a performance of the famed Water Puppets. Top off your journey through Vietnam with an overnight cruise on stunning Ha Long Bay.
No tour to Southeast Asia would be complete without time at the Angkor temple complex in Siem Reap, Cambodia. These ancient temples, built between the 9th and 13th centuries, are unmatched among ancient ruins anywhere in the world. See several of the temples, including spectacular Angkor Wat, built in the 12th century and honoring the Hindu god Vishnu.
13 day tour from Ho Chi Minh City to Siem Reap
Ho Chi Minh City - Sightseeing with a Local Guide; Cu Chi Tunnels excursion; walking tour of the city's landmarks; visit the War Remnants Museum, and Ben Thanh Market; welcome dinner.
Danang - Sightseeing with a Local Guide; visit China Beach and the Cham Museum.
Hoi An - Sightseeing with a Local Guide; cruise on the Thu Bon River; fishing lesson with a local fisherman; walking tour of the city; visit an old merchant house, the Hoi An Museum, and a Chinese assembly hall.
Hue - Sightseeing with a Local Guide; visit the Imperial Citadel, Thien Mu Pagoda, Tombs of Nguyen Emperors, Khai Dinh Mausoleum, and Royal Tomb of Tu Duc.
Hanoi - Sightseeing with a Local Guide; visit the Ho Chi Minh Mausoleum, One Pillar Pagoda, Ho Chi Minh Museum, Temple of Literature, and Hanoi Hilton; take a "cyclo" ride; walking tour in the Old Quarter; water puppets performance.
Ha Long Bay - Overnight cruise on the bay.
Siem Reap - Sightseeing with a Local Guide; visit Angkor Wat, Angkor Thom, Bayon Temple, Banteay Srei, and Ta Prohm; Apsara dance performance.
discover japan
From bustling cities to quiet mountain villages, experience the distinct flavor of Japan during this amazing vacation. Of course, you'll visit Japan's famous sights, including many of its castles and shrines. In Kyoto, see the Temple of the Gold Pavilion, a Buddhist temple covered in gold leaf, and be amazed at its beauty. In Nara, visit Todaiji Temple, a UNESCO World Heritage Site built in 752 AD and one of Japan's most significant temples. You'll also visit the traditional Gassho-Zukuri-style (joined hands) thatched houses in Shirawaka and Tokyo's Meiji Shrine, a magnificent Shinto monument set in a man-made garden.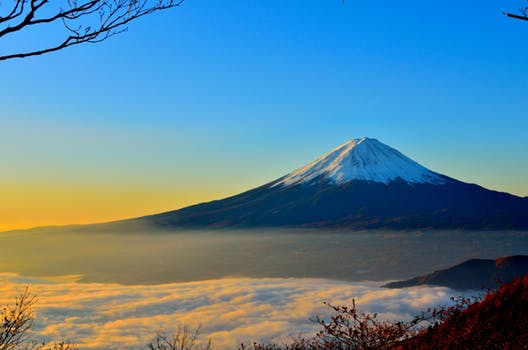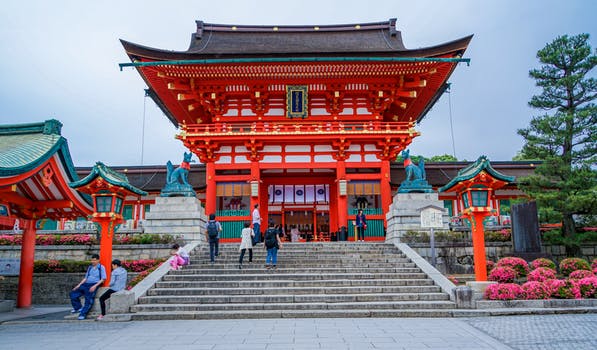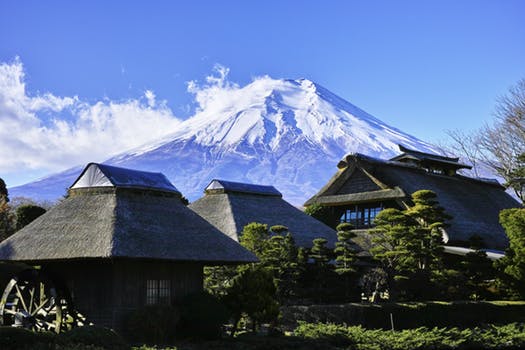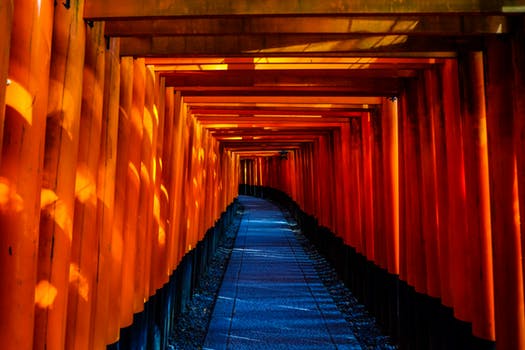 On this Japan tour, you'll not only see the fascinating structures and shrines, you'll also have a chance to visit one of Japan's greatest gardens, Kenroku-en. According to the ancient Chinese book of gardens, gardens should have six different sublime qualities, but it is rare to find all six qualities in a garden. Dating from the 1670s, Kenroku-en does in fact combine the six attributes of a perfect garden, spaciousness and seclusion, artifice & antiquity, and water-courses & panoramas. Keep your eyes open for the perfect photos!
10 day tour from Tokyo to Tokyo
Tokyo - Visit the Meiji Shrine, Asakusa Kannon Temple, and Nakamise shopping arcade; calligraphy class; kimono fitting; traditional tea ceremony; welcome dinner.
Mount Fuji Area - Cable-car ride to view Mount Fuji; visit Chureito Pagoda.
Matsumoto - Visit Matsumoto Castle and Matsumoto City Museum.
Takayama - City sightseeing; visit a local market, Takayama Jinya, and a sake brewery for a tasting.
Shirakawa - Visit Gassho-Zukuri houses.
Kanazawa - Visit Kenroku-en Garden; gold leaf class.
Kanazwa-Kyoto - Travel by Thunderbird express train.
Kyoto - Visit Sanjusagendo Temple, Fushimi Inari Shrine, Kiyomizu Temple, and the Temple of the Gold Pavilion; Yuzen Handmade Corner; Japanese cooking class; excursion to Nara; farewell dinner.