dominican republic
The Dominican Republic has mucho resorts. Whether you like being secluded in tropical paradise with your lover or prefer to sip cocktails at the pool bar while your kids are at play, this island has a resort that is perfect for you. Between the 100-plus all-inclusive options in Punta Cana and the lesser-known beach havens found in Las Terrenas, you can spend weeks trying to determine where to stay.
The year-round warm weather, friendly locals, and gorgeous beaches bring millions of travelers to the Dominican Republic annually. The Caribbean country is home to scores of all-inclusive resorts, which run the gamut from budget-conscious to over-the-top luxurious.
excellence punta cana - 5 stars
Nestled among palms on a 30-mile stretch of perfect white-sand Caribbean beach, Excellence Punta Cana is an all inclusive romantic resort where everything is taken care of and nothing is left out. This quaint, colonial-style resort and spa is the ideal destination for couples seeking secluded romantic resort getaways.
The Excellence Club is for guests who demand the ultimate in luxury, exclusivity and service. You'll be treated to express check-in and check-out service in a private VIP lounge area. The lounge is solely for the use of Club guests and has free Internet access, snack buffets and bar service. Consider it your own private club to use any time.
The rhythms of merengue, the lapping of ocean waves, and the perfect stretch of palm-lined coastline wait at Excellence Punta Cana in the Dominican Republic. Here, five-star luxury reigns and romance rules. Zip-line through tree canopies, spot whales, or simply soak up the Caribbean surroundings.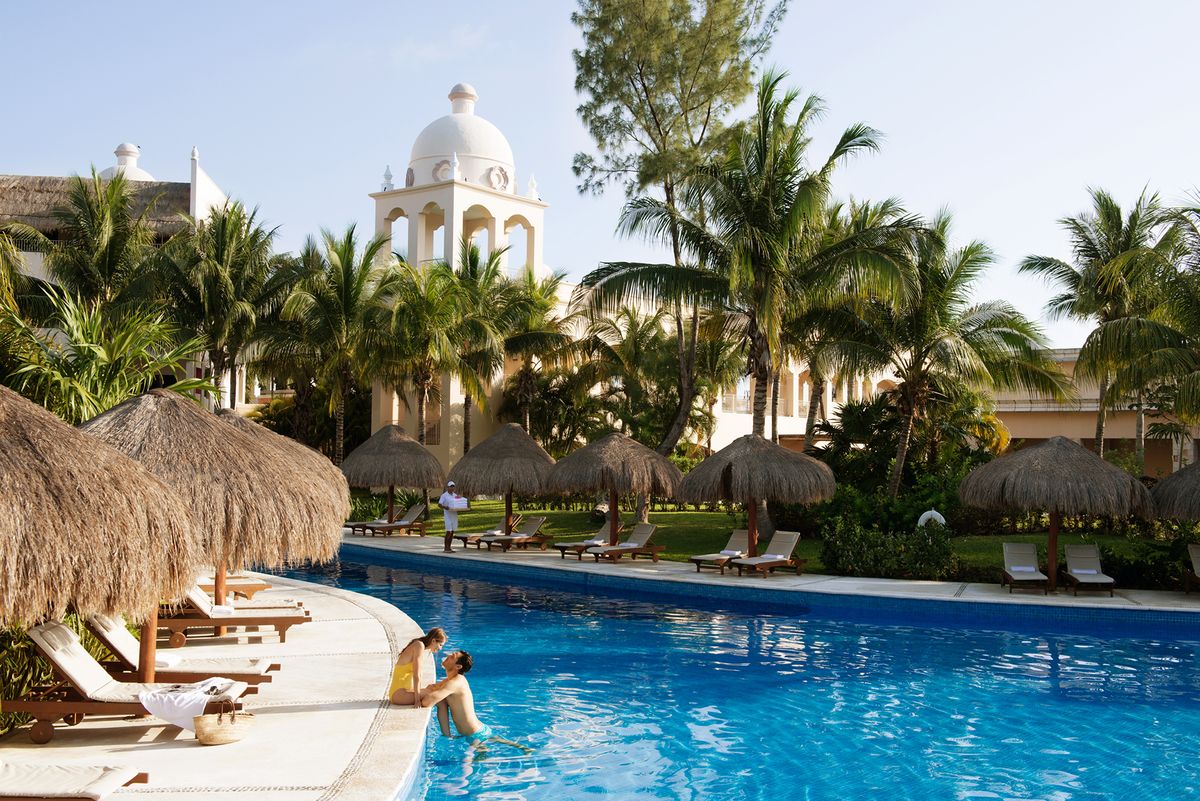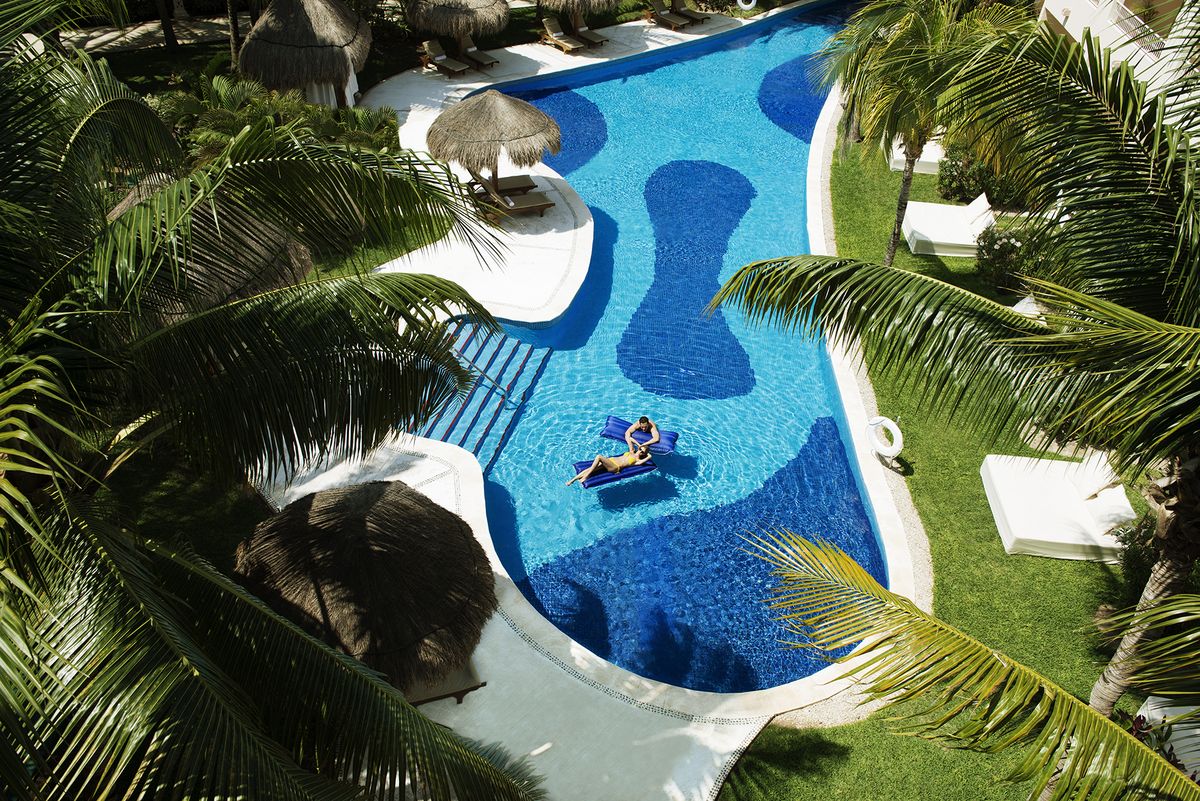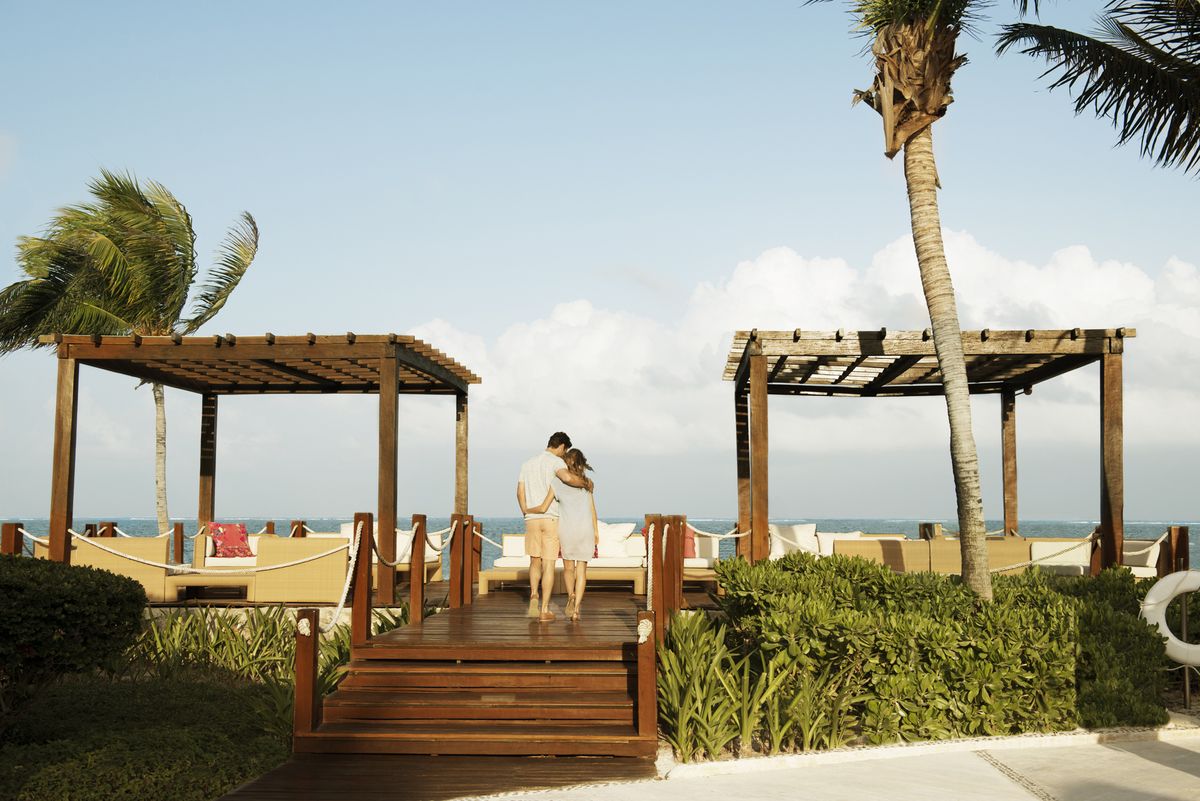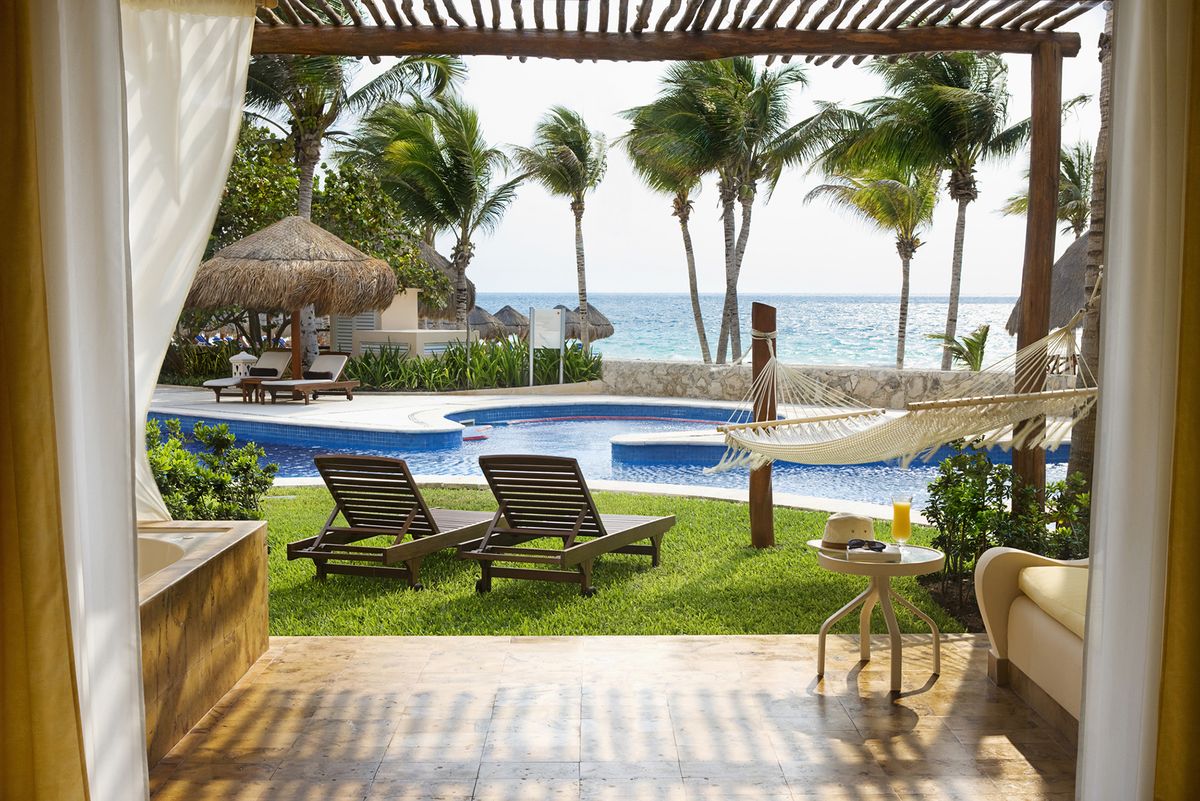 majestic elegance - 5 stars
This spectacular 5 star deluxe hotel located on the paradisiacal Bavaro Beach and with all-inclusive service, offers a unique experience to travellers looking for a sophisticated holiday in the Caribbean.

Located in a lush natural setting of beauty, the Majestic Elegance Punta Cana offers a perfect combination of comfort, nature, pristine beaches, exclusive services and personalized high-quality treatment. The best choice you can make for your Caribbean vacation if you want to enjoy the warm Caribbean climate, the best national and international cuisine and one of the world's best beaches.

Majestic Elegance Punta Cana is specially designed for couples, families and groups who want to relax, enjoy a privileged environment, play sports, relax in the Spa, enjoy excellent gastronomy, enjoy spectacular Caribbean rhythm shows, play golf on one of the many courses in the area, go shopping as well as being the ideal destination got both your private or corporate events. It also has an exclusive Elegance Club aimed at adult audiences, with accommodation and personalized services for its guests.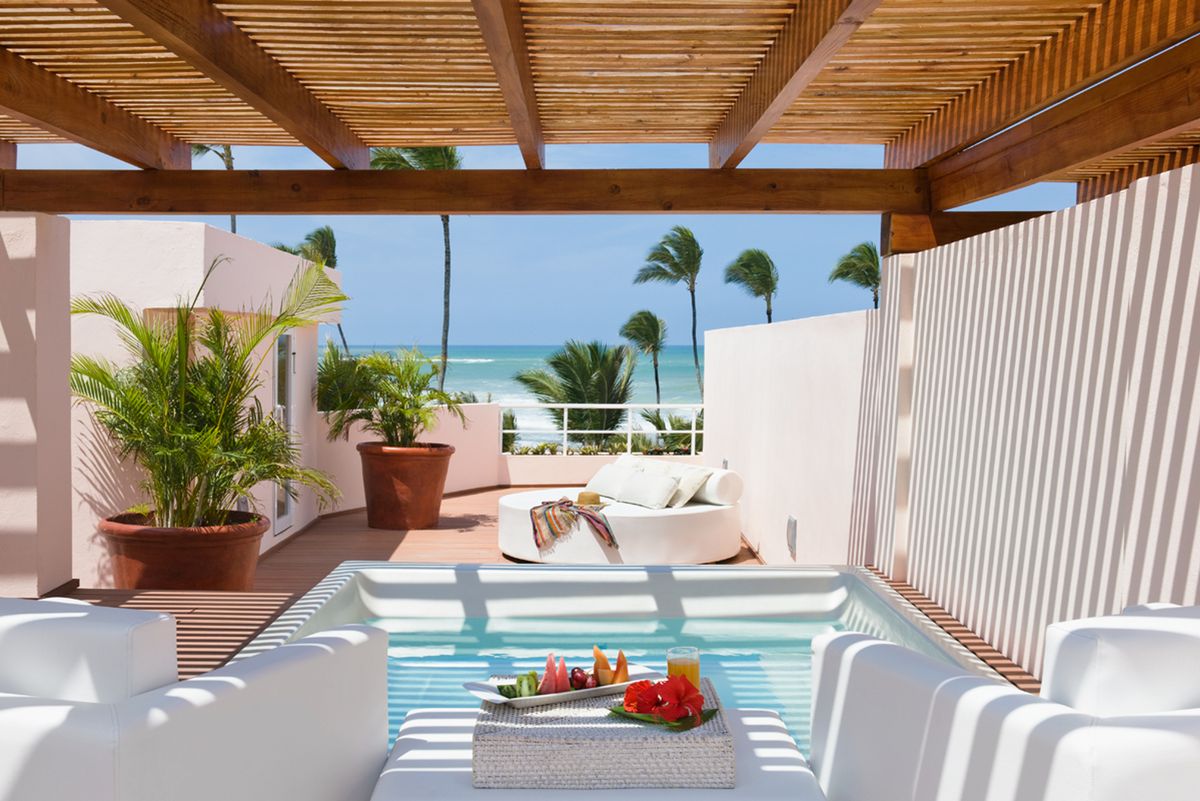 paradisus punta cana - 5 stars
Recognized as one of the finest all inclusive resorts in the Caribbean, Paradisus Punta Cana all inclusive resort sits along the brilliant sands of the Bavaro Beach and treats guests to the exotic coastline of the Dominican Republic. With nine unique restaurants, six premium bars, multiple water sports and 24-hour room service, each day holds a world of adventure for every willing traveler.
Take on the rolling Caribbean waves with a host of all inclusive recreations from Paradisus Punta Cana Resort. Ocean aficionados are treated to complimentary windsurfing, sailing, snorkeling and kayaking. Land lovers will find a variety of exciting sports such as nearby golf, tennis, beach volleyball, archery and a fitness center.
Savor tastes from around the globe with an impressive array of all inclusive restaurants from Paradisus Punta Cana Resort. Everything from romantic settings to jovial atmospheres treat the family to dishes from Italy, Japan and Mexico. Fine cuts of meat, fresh seafood and grilled specialties make dining one of the most anticipated events at Paradisus Punta Cana Resort.
Fill every day with Caribbean pleasures as the options for adventure continue at Paradisus Punta Cana Resort. Pamper yourself with blissful body treatments at the world-class spa (for a fee). Embrace the untainted beauty of Punta Cana at the mangrove forest and ecological park. Or indulge your senses with a sizzling nightlife of all inclusive shows and theme parties throughout the week. And for a streak of Caribbean luck, the bustling casino is always an option.
Step into the suites-only accommodations at Paradisus Punta Cana Resort for an inspiring stay in a luxury all inclusive resort. Expansive terraces reveal the splendor of the Dominican Republic and amenities such as a mini-bar, in-room safe, living room, iron/ironing board and king size bed make excellence the standard.
Beginning with superior suites and ending with a breathtaking coastline, the all inclusive experience of Paradisus Punta Cana Resort is unrivaled for family adventure and romantic escapes. A true Caribbean experience is waiting your arrival.
zoëtry agua punta cana - 4.5 stars
A wellness oasis has been discreetly planted among the trees of lush Zoëtry Agua. Like a gentle shield, its tranquil atmosphere protects the mind and enriches the body with abundant flora and Endless Privileges®. Rustic touches and elegant design provide an effortless flow of devoted personal service amid peaceful scenes of tranquility, allowing for inner growth and The Art of Life®.
The Zoëtry Agua Punta Cana is one of the most luxurious and tranquil all-inclusive resorts in the Dominican Republic. Zoetry offers an uncrowded white-sand beach, 96 spacious suites with butler service, a long pristine pool, and one of the area's best spas. The resort prides itself on offering Endless Privileges®, which includes no formal check-in/check-out times, limitless top shelf liquor, and free laundry service on top of four gourmet a la carte restaurants (no buffets), a cafe, and three bars (one swim-up). Guests also get a free 20-minute massage and free horseback riding on the beach.
Rustic yet elegant, your Zoëtry Agua Punta Cana suite is far removed from the noise of everyday life. Enjoy cathedral ceilings, hardwood floors, palapa roofs and stone, and immerse yourself in complete relaxation. French doors lead to a private terrace with views of lush, calming tropical gardens or the stunning and soothing azure sea.
Feel your tension melt away as you enjoy a chilled beverage from your mini-bar. Whether you opt for one, two or three bedrooms, you'll enjoy elegant Bvlgari® bath amenities, a large soaking tub, fine quality linens, and 24-hour in-suite dining.
paradisus palma real golf & spa - 4.5 stars
Paradisus Palma Real Resort is located on beautiful Bavaro Beach and is surrounded by lush, vibrant tropical gardens, mangroves, and sparkling waters. Guests can explore their senses on a culinary tour through eight remarkable dining experiences featuring delectable cuisine. Unlimited international premium brand drinks are available in nine different bars. A lively entertainment program will ensure that each day is filled with exciting activities. The night comes to life with the casino, chill-out lounge, and live music.
Come and enjoy pristine sands, sparkling surf, and divine cuisine. Combining a delightful Caribbean setting with world-class facilities, Paradisus Palma Real Golf & Spa Resort features world-class spa facilities and treatments, a two-story health center with advanced work-out equipment, a large beachfront free-form swimming pool, and is just a few minutes away from The Cocotal Golf and Country Club. The perfect vacation for a golf enthusiast, guests at Paradisus Palma Real Golf & Spa Resort can enjoy top-notch golf, is a 27-hole world-class championship golf course sure to challenge the most advanced golfers.
The Reserve section of Paradisus Palma Real Golf & Spa Resort offers both adults and families a VIP experience like no other. Royal Service Suites are adults-only and provide a superb luxury experience. Butlers are there to tailor and customize to each guest's needs. Family Concierge Suites are perfect for those looking for a fun-filled family vacation.