South Pacific
Head Down Under and experience the magic of Australia and New Zealand, with their breathtaking scenery and vibrant cities. Explore the spectacular Great Barrier Reef, tour around the base of Uluru (Ayers Rock) and take the Ghan train through the heart of Australia. Cruise on stunning Milford Sound in New Zealand, and learn about the Maori and Aboriginal cultures, and explore the fascinating cities.
By taking a South Pacific land tour vacation also introduces you to hidden gems and behind-the-scenes activities, including an Outback barbecue featuring fascinating tales of the Outback and Aboriginal folklore, a tour of the Bondi Surf Bathers' Life Saving Club in Sydney, and a unique lunch on board a historic tramcar as it winds its way through the streets of Melbourne. Let the tour company handle the details, so you can sit back, relax, and experience the wonders of the South Pacific.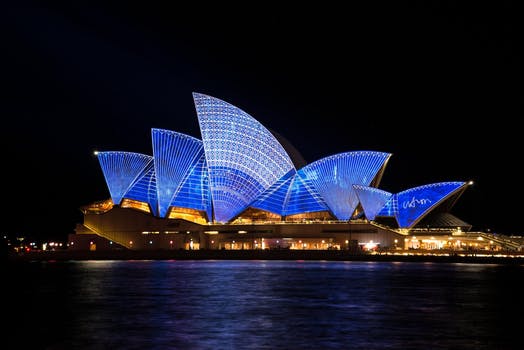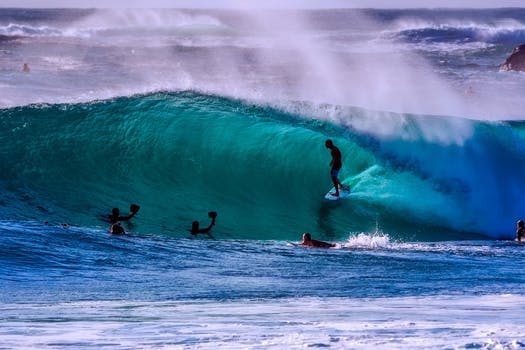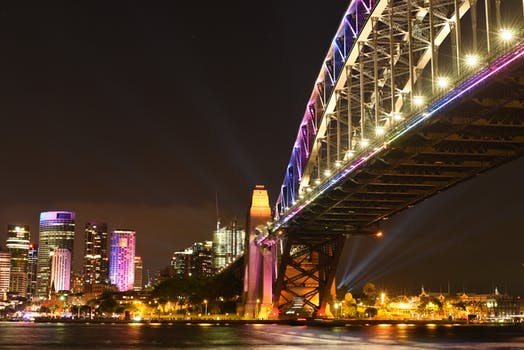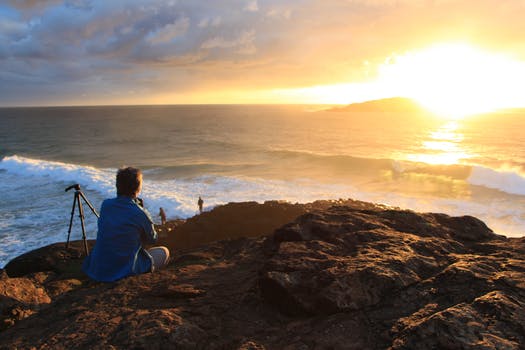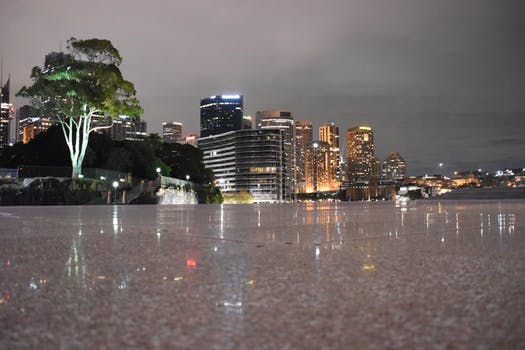 exploring australia
Welcome to Australia, a country where a casual, outdoor lifestyle intersects with cosmopolitan cities and scenic beauty. It offers you so much in unique wildlife, brilliant colors in the tropics, an Outback adventure, sumptuous restaurants, lively nightlife, fun shopping, and much more. And on this Australian tour, you'll have a chance to experience it all!
Discover some of Australia's unique wildlife on an out-of-the-ordinary adventure your tour company has arranged. For example, an excursion to Kangaroo Island, where you'll see rare Australian sea lions, the iconic kangaroo, wallabies, koalas, and New Zealand fur seals. You may see crocodiles on your cruise in Kakadu National Park. In Tasmania, you'll see the famed Tasmanian devil, a carnivorous marsupial with the appearance of a small, stocky dog.
20 day tour from Melbourne to Sydney
Melbourne - Welcome dinner; sightseeing tour; visit Fitzroy Gardens; lunch at Colonial Tramcar Restaurant.
Hobart - Guided walking tour of the waterfront district; excursion to Port Arthur; visit the Tasmanian Devil Conservation Park.
Adelaide - Orientation tour; excursion to Kangaroo Island.
Uluru (Ayers Rock) - Sunset toast; Outback barbecue; sightseeing tour around the base of the rock; visit Kata Tjuta (the Olgas).
Alice Springs-Darwin - Travel in Gold Service on the legendary Ghan train.
Katherine Gorge - Choice of included sightseeing.
Darwin - Orientation tour; visit the botanic gardens and art gallery.
Kakadu National Park - Sightseeing tour; wetlands cruise; Nourlangie Rock; Window on the Wetlands Visitor Centre & Bowali Visitor Centre.
Cairns - Outer Great Barrier Reef cruise with choice of activities; visit Hartley's Crocodile Adventures.
Sydney - Sightseeing tour; visit the Opera House, botanic gardens, and Bondi Beach; Sydney Harbour cruise; farewell dinner at a waterfront restaurant overlooking Sydney Harbour.
across australia by train
From Sydney, Australia's largest and most famous city, to Perth, Western Australia's capital city, this tour through Australia is a once-in-a-lifetime vacation. You'll spend three nights each in Sydney, Melbourne, and Perth; two nights in Adelaide; and two nights aboard the Indian Pacific train traveling across Australia.
A highlight of this Australian tour is your train journey from Adelaide to Perth in Gold Service on the legendary Indian Pacific, one of the world's few truly transcontinental trains. On the world's longest straight stretch of railway track, sit back, relax, and marvel at the changing landscapes as you travel through the Nullarbor Plain, offering a glimpse into Australia's remote region. Enjoy dinner under the stars at a remote and beautiful outpost that borders a "small" sheep station of 2.5 million acres. It's a special experience that will make your land tour of Australia vacation especially unique.
Other highlights of this Australian tour include an excursion to Kangaroo Island to see Australian sea lions, koalas, kangaroos, wallabies, and New Zealand fur seals in one of the world's last unspoiled habitats. In Adelaide, wander among kangaroos, wallabies, emus, and water birds at Cleland Wildlife Park. Explore Melbourne on a walking tour through the city's famous lanes and arcades and cruise on Sydney Harbour.
14 day tour from Sydney to Perth
Sydney - Sightseeing; visit the Opera House, botanic gardens, and Bondi Beach; Sydney Harbour cruise.
Melbourne - Walking tour of Melbourne's lanes and arcades; sightseeing including Fitzroy Gardens; Colonial Tramcar Restaurant lunch.
Adelaide - Sightseeing; tasting at Haigh's Chocolates; excursion to Kangaroo Island; visit to Cleland Wildlife Park; dinner at the National Wine Center.
Hahndorf - Wine tasting at a local vineyard.
Adelaide-Perth - Travel in Gold Service on the legendary Indian Pacific Train; dinner under stars at Rawlinna.
Perth - City sightseeing including visit to Fremantle; farewell dinner.
best of new zealand
Experience the best of New Zealand on this unforgettable vacation filled with dramatic scenery, cultural exchanges, and the country's top attractions. Your tour starts in Auckland, ends in Queenstown, and overnights along the way in the Bay of Islands, Rotorua, Wellington, Christchurch, and Franz Josef.
You'll experience some of New Zealand's most majestic scenery throughout this New Zealand tour. In Auckland, spend time in the picturesque Bay of Islands region and enjoy a scenic cruise to the iconic "Hole in the Rock." In Rotorua, visit Te Puia, Rotorua's most prominent thermal area, to see New Zealand's largest geyser and boiling mud pots. Continue south through New Zealand's lush green North Island to Wellington, New Zealand's capital city.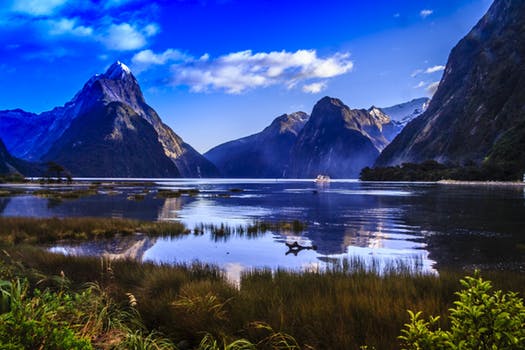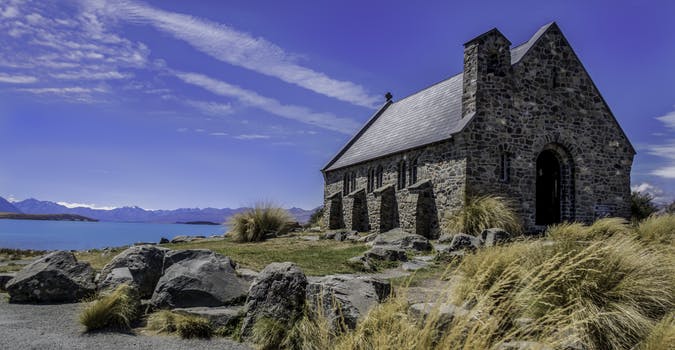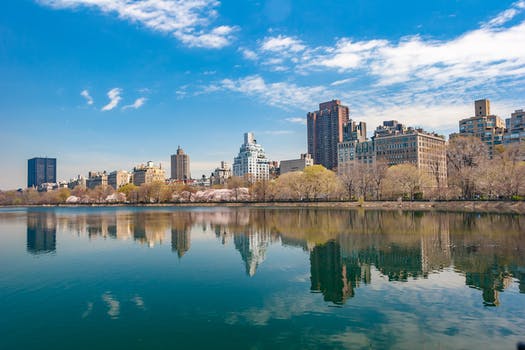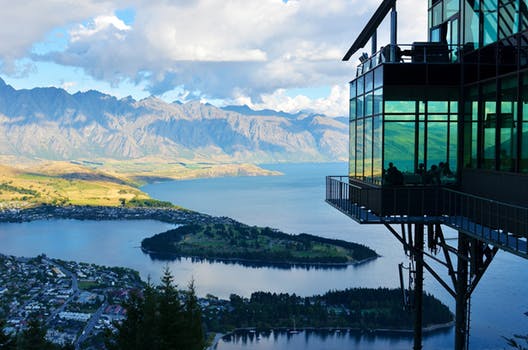 A scenic inter-island ferry brings you to New Zealand's South Island. In Christchurch, board one of the world's most scenic trains and travel across the Southern Alps. Two nights at Franz Josef won't be enough as you admire the incredible views and have a chance to participate in a Glacier Valley walk. But that's not all...you'll enjoy an excursion to Fiordland National Park, boasting some of the world's most breathtaking scenery, where you'll have an unforgettable cruise on Milford Sound.
14 day tour from Auckland to Queensland
Bay of Islands - Visit the Waitangi Treaty House; scenic cruise.
Rotorua - Traditional Hangi dinner and Maori cultural performance; visit Rainbow Springs and Te Puia; dinner at a local family's home.
Marton - Visit a local farm and enjoy a barbecue lunch.
Wellington - Sightseeing including cable car ride; visit the botanic gardens and Te Papa.
Interislander Ferry - Scenic cruising across Cook Strait.
Christchurch - Orientation.
Tranzalpine Train - Scenic train journey.
Franz Josef - Glacier Valley walk.
Queenstown - Winery visit and tasting; visit Fiordland National Park; cruise on Milford Sound; farewell dinner.