Wave Season is Coming. Prepare Now!
What is Wave Season?
It happens every winter - Just as the end-of-year holidays wind down, Wave Season heats up, with cruise companies unveiling some of their most attractive and exciting deals of the year. Wave season is a three-month period usually from January 1 to March 31, when cruise lines book a very large number of cruise cabins. Think of it as a "wave" of bookings. It's kind of like Black Friday or Cyber Monday, but it lasts for three whole months. And it's a great time for you to pick up great cruise deals for the new year.
What can Wave Season do for me?
Wave Season is a great time to book a cruise! Depending on the destination & cruise line, the fares themselves can be cheaper than usual. Beginning in late December or early January, the cruise lines tend to roll out their biggest and best promotions of the year and only offer them for bookings made within a certain time frame. When you book during wave season, you can expect added perks like:
How do I get the most bang for my buck?
Well you can certainly do a LOT of research on your own and spend lots of hours, days, and sometimes weeks & months searching out all of the places to go and pricing for every part of your cruise - airfare, hotels, transfers, excursions, transportation, and private tours. The average traveler will take 15-25 hours spread out over several months, and visit 38 websites before booking a trip. Wait a second, 38 times! Bet you didn't know that one. So how much money is your time worth?
The easiest way to make your planning a lot easier and yes, less stressful, is to consult with your travel agent. On the average, using a travel agent will save a traveler an average of $400 or more on their trip. Their job is to help the client digest all of this material and make the right choice for their needs. They spend each day in the travel industry researching, working with the various cruise lines, airlines, tour groups to get the best deals and itineraries for their clients. They educate themselves in the nuances of the travel industry. A good travel agent can not only assemble a great cruise vacation package, but save you the many hours of research you would have to do on your own. And using a travel agents is FREE, if you book your vacation with them. Remember the 38 trips to the website?
In case you haven't noticed lately, the cruise industry is getting bigger & bigger & bigger. It is ranked as the third (#3) method of taking a vacation right behind an all-inclusive resort & yes, the old family beach vacation. Here are just a few of the quick statistics on this burgeoning industry. By the end of 2018, over 26,000,000 million people world wide, will have cruised. By 2020, that number is predicted to increase by an additional 1,000,000 passengers per year. Thirteen (13) brand new ships will hit the market in 2018 alone. By 2020, thirty seven (37) more will hit the water. That is a lot of market availability, and the cruise lines want to take advantage of this capacity to offer you some really good deals to see the world.
Why You Should Take a Cruise
There are endless reasons why a person has never taken a cruise. They hear bad things from friends, who have never cruised, or the tired old story of "I might get seasick," are just some reasons. Many people hold the notion that cruises are too expensive, or go to places they MAY not want to see. All of these might be valid, but not true in reality.
A cruise is a great way to get away for a long weekend or an around-the-world adventure. Whatever your pleasure or budget, there is a cruise line that has the perfect cruise for you, just waiting for you to say...YES!
1. It's Easy To Plan
Once you choose your itinerary and pick your stateroom, the majority of your planning is done: no searching for hotels or coordinating transportation between destinations. You can even select air-inclusive packages or add pre/post-cruise experiences, Finally, you can set up your dining choices in advance, booking special packages and guaranteeing your table at times that best work with your schedule (or lack thereof), guaranteeing you peace of mind.
2. Your Options Are Endless
The array of cruises and new cruise ships you can take is dazzling. You have the chance to span continents, cities, islands, climates and cultures. Beyond your choices for destinations, you can also try themed cruises tailored for music, sports and culture.
3. You Only Have To Unpack Once
This could be one of the biggest advantages of cruising, especially if you're traveling with a large group. If you've ever lugged suitcases out of cars, across cobblestone streets, onto trains and up several flights of stairs, this may be the ultimate benefit and music to your ears.
4. It's Perfect For Thrill-Seekers
Today's cruise ships offer a wide range of adrenaline-inducing activities you can experience without ever having to leave the ship. On today's mega-ships, you can climb a rock wall, learn to surf, ride a zip line, do in-line skating or ice skating, drive a go-cart, play laser tag
5. It's Also An Ideal Getaway For Two
There is an undeniable romance to traveling at sea, whether enjoying candlelit dinners on a private deck or exploring far-flung destinations together. You'll also find there are packages specially designed for weddings, honeymoons and vow renewals.
6. It's An Excellent Value
Cruise fares include nearly everything you need for a great vacation. Accommodation, food, entertainment and sailing you directly to each destination on your itinerary. You'll get all this often at a price well below what you would pay for similar experiences on land, or if you booked each part separately on your own.
7. You Can Bring The Whole Family
From toddlers to teens, grandparents and everyone in-between, cruising guarantees a great vacation for all ages. On board, there are kids' clubs and activities, teen hangouts and adults-only pools, yet dinner can be a family affair, along with a range of shore excursions ideal for a diverse group.
8. You Can Indulge
You get to eat, a lot!! There is food available on a cruise ship 24 hours a day! No matter what your likes are in this area, you will find lots of it to fill your hungry self. It is also a great time to try new foods you always wanted to, but were afraid to order them in a restaurant. On a cruise ship if you don't like something you ordered, send it back and order something else. They won't charge you for it.
9. You Can Get (Or Stay) In Shape
Believe it or not, a cruise is a fun, easy and delicious way to stay disciplined about working out and eating right. Fitness facilities on board feature cardio and weight machines you'll find in top-notch gyms, as well as a packed schedule of classes spanning yoga and Pilates, spinning and boot camp. There is also a variety of other ways to stay fit. Simpler ways of just walking or running on the deck track, or play a game of basketball on the upper deck.
10. You Can Explore With Experts
Shore excursions in every port have been chosen by the cruise line to be reputable, reliable and among the best offered, so you don't have to look for a tour operator who safely can provide the right experience for you—especially when you're in another country. More importantly, these guides can offer you an authentic way to experience the destination that can be hard to do without insider connections, whether it's learning to dogsled in Alaska from an Iditarod veteran, or hiking through a rainforest into the dormant Mount Liamuiga Volcano in St. Kitts.
11. You Can See A Lot In One Trip
Can't decide which Caribbean island to visit, or which European city you'd most like to see? Don't choose just one, then: On a cruise, you can wake up in a different city—or even country—almost every day.
12. You'll Get Time To Relax
There is something incredibly peaceful about being on the water, and there are few vacations as restful as a cruise. Yet even in port you're free to explore each destination at your own pace, whether that means perusing local shops, touring the biggest sites on foot, tucking into hole-in-the-wall spots for authentic eats or simply visiting beautiful beaches.
Dreaming of a spa day featuring the latest therapies and treatments? Or an exclusive tour of a hyper-local destination led by an area expert, capped off with an intimate dinner served on the balcony of your luxurious suite? These indulgences and more can be arranged on cruises.
Look At The Cruise Line Deals
Princess Cruises – Princess Cruises is offering an Anniversary Sale that includes free gratuities and up to $800 per stateroom in onboard spending money.
MSC Cruises – MSC is offering special perks on their revolutionary cruise ship, MSC Seaside. Seven night cruises to the Caribbean start at $549 per person and receive free drinks and WiFi. This offer is good for Caribbean cruises through 2020.

Royal Caribbean – Royal Caribbean is offering 30% off every guest for all cruises that depart on or after January 5, 2019. In addition to the 30% off, they are offering free balcony upgrades (from Oceanview) on Alaska sailings an additional $50 off on cruises on Freedom of the Seas.

Norwegian Cruise Line – Norwegian's Holiday Sale off the choice of up to six free perks. The perks include free beverage packages, shore excursions, specialty dining, WiFi, friends and family sale free, or free airfare.
Celebrity Cruises – Celebrity Cruises is also offering free perks on cruises. They include the choice of their Classic Beverage Package, Unlimited WiFi, prepaid tips, or $150 per person to spend on board the ship. Book a suite and receive all four perks.

Holland America Line – Holland America is offering free stateroom upgrades, discounts on shore excursions, up to $1,000 in air credit, and deposits starting at just $99 per person. This offer is good on more than 500 sailings.
Carnival Cruise Line – Carnival Cruise Line, the world's most popular cruise line, is offering 'Winter Funstastic Savings' on cruises through April 2021. Two to five day cruises start at $269 per person and six day and longer cruises start at $529 per person.
Silversea Cruises – Silversea offers all-inclusive cruises to the Caribbean and now until the end of January, you will receive free roundtrip economy airfare and transfers between the ship and airport.

Welcome to the New World of Cruise Ships
Edge will debut in December, 2018 and carrying 2900 passengers, Edge will feature several innovations for the cruise line and for the greater cruise industry. Among the first-at-sea inventions will be a moveable deck and cabins with "balcony" spaces that can transform from outside to inside.
Edge initially will sail to the Caribbean out of Fort Lauderdale before moving to the Mediterranean for the summer of 2019. In the Caribbean, the ship will operate seven-night trips. Repositioning in the winter In the Mediterranean, it'll mostly offer 10 and 11-night voyages.
Ship Highlights
Magic Carpet, a 90-ton cantilevered deck that moves up & down over the side of the ship • Jogging Track that spans two decks & winds around the ships terraced pool • Rooftop Garden, a relaxation area to the aft of the pool deck • 6 poolside cabanas with 20-foot ceilings • Hot tubs will be perched on stems to resemble a "martini glass" design • New line of cabins for solo travelers • 918 Infinite Veranda cabin class where the balcony becomes a part of the overall cabin • The Retreat, a private section of ship for Suite staterooms
Royal Caribbean Symphony of the Seas
Debuting in April, 2018 the biggest cruise ship in the world, carrying 5,479 passengers, will have what just might be the most spectacular family suite at sea. The suite also will have a floor-to-ceiling building block wall, an air-hockey table and two egg swing chairs for chilling. A separate movie theater-style TV room, complete with popcorn machine and a library of video games, also is part of the plan.
Symphony of the Seas will sail Mediterranean itineraries in spring and summer 2018 from Barcelona before heading over to the U.S. in the fall, where it will sail to the Caribbean from Miami.
Ship Highlights
Redesigned Boardwalk with arcade games • Laser tag arena • Full-scale stage production of "Hairspray" • Three water slides, the sheer-drop Ultimate Abyss & FlowRiders • 8 Restaurants • 13 Bars • 9 Cabin categories to choose from • New Entertainment like no other ship • Great new sailing itineraries Kids Zone • Playmakers Sports Bar, an adult arcade
Debuting in April, 2018 the 4,000-passenger Norwegian Bliss will be the third member of Norwegian Cruise Line's Breakaway Plus Class. It will be the first new ship that Norwegian has ever debuted in Alaska.
Bliss will spend summers sailing to Alaska out of Seattle, with seven-night trips to Ketchikan; Juneau; Skagway; and Victoria, B.C. then the ship will spend winters sailing the Eastern Caribbean out of Miami, with seven-night sailings.
Ship Highlights
82 inside cabins for solo travelers • 11 General dining restaurants • 13 Fee restaurants • 9 Bars • Kids Only Fun Zones • New Cruise itineraries • 1,000 foot-long electric Go-Kart racetrack • Laser Tag Court • Two gigantic water slides • Private Haven complex with 80 private suites • Observation Lounge with a 180-degree views • Broadway hit shows • Special Casino deck with VIP Lounge • Two adults-only night clubs, Spice H2O & Vibe Beach Club, both come with hot tubs
MSC Seaview is the second of the line's Seaside Class of ships and will launch in June 2018. The 5,179-passenger MSC Seaview's design will be based on a Miami beach condo style aesthetic, with many of the ships restaurants and bars outside-facing. This will be realized by a 360° promenade with glass balustrades that runs around the entire ship.
MSC Seaview with start with seven-night voyages in the Western Mediterranean.
Ship Highlights
Ship design like a Miami Beach Condo • 14 Aft corner suites • Terraced balcony cabins • Family Cluster cabins • Suites with outdoor tubs • 9 Restaurants • 20 Bars • Aqua Park with 5 Waterslides • Adventure Trail climbing wall • Ropes Course with interactive water cannons • Smart Technology throughout ship
Billed as the most luxurious new cruise ship of the year. Debuting in spring 2018, Seabourn Ovation will offer 12 decks and carry 600 passengers. Seabourn Ovation's 300 cabins will be suites with private balconies, ranging from almost 300 square feet for a standard verandah suite to more than 1,300 square feet for the Winter-garden Suite.
Ovation will spend the summer and fall of 2018 sailing in the Mediterranean and Northern Europe before moving to Asia for the winter.
Ship Highlights
300 cabins will be suites with private balconies • 6 Restaurants • Special Restaurant by celebrated chef Thomas Keller • Patio Grill by poolside • Room Service with items of restaurant menus • The Retreat, a covered area with 15 cabanas for rent • Water Sports Marina
Slated to launch April 2018, the 3,936 passenger Carnival Horizon will be a sister ship to Carnival Vista -- with many of the same features, as well as a handful of firsts for the line. Like its sister ship Vista, Carnival Horizon will boast an 800-foot-long sky ride around its top deck
Horizon will operate four Mediterranean sailings out of Barcelona before crossing the Atlantic to New York for a series of cruises to Bermuda and the Caribbean. In the fall, it'll move to Miami with six-night Caribbean sailing from Miami.
Ship Highlights
800-foot Sky Ride around top deck • IMAX Theater • 455-foot Water Tube • Dr. Seuss Water Park • Guy Fieri smokehouse and brewpub • Teppanyaki restaurant • RedFrog Rum Bar • BlueIguana Tequila Bar Guy's Burger Joint and BlueIguana Cantina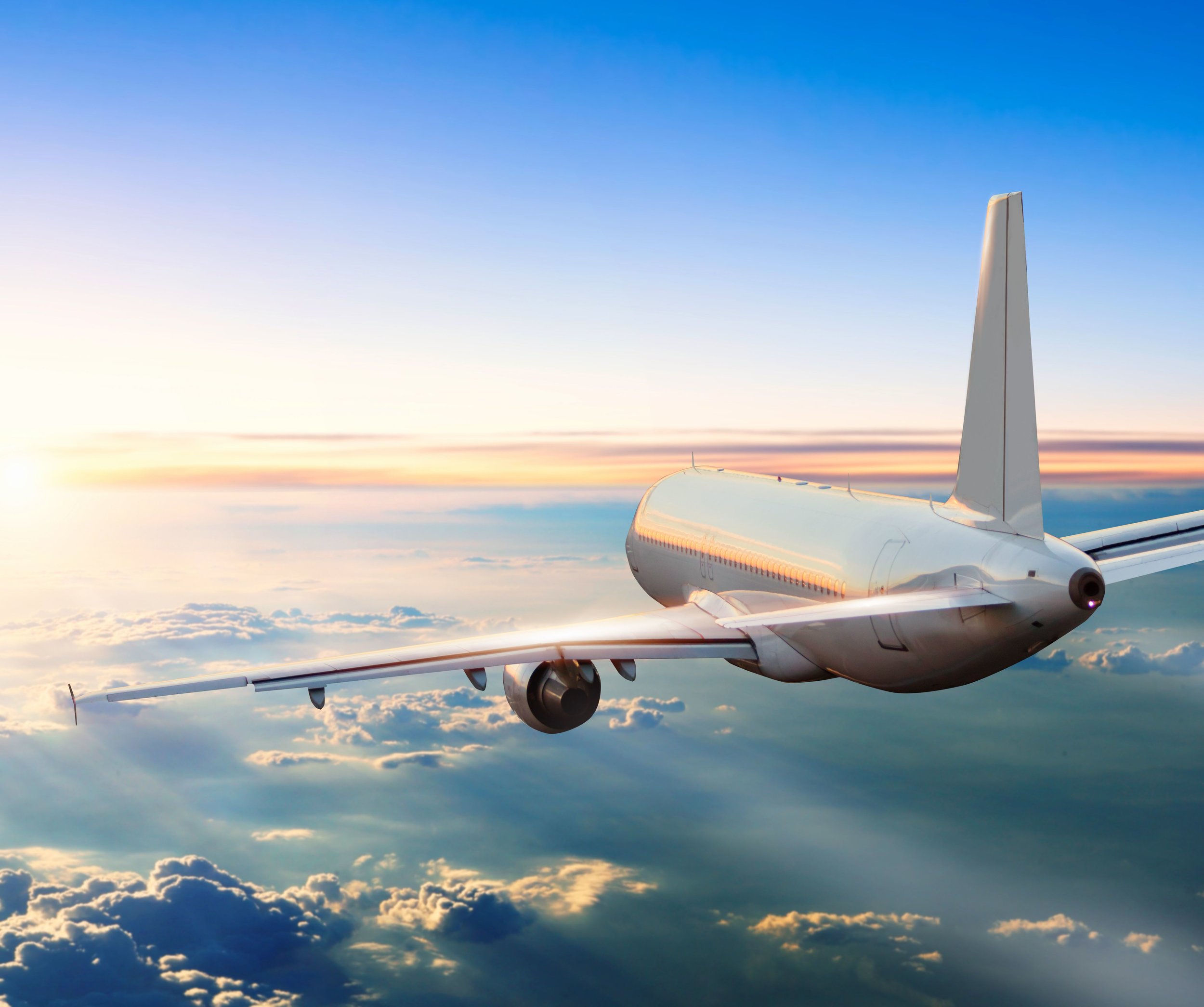 Here's Why You Should Use A Travel Agent Instead Of Booking Online
Travel agents make travel less stressful.
When booking a vacation, destination wedding or honeymoon, the last thing a traveler should have to do is worry. "It is a special memory in your lifetime that should only result in a pleasant experience all the way through. A travel agent is vital in planning these special memories as they take the worry off of you and let you focus solely on the exciting events to come and what you shall pack," said Jamie Mussolini, founder and president of Beachfronts Travel LLC in Westchester, NY.
They save you money.
Travel professionals have access to special discount codes and promotions through suppliers. They often can save an additional amount or provide clients with a dining or spa credit that wouldn't be available when booking through an OTA.
…and time.
In a 2016 survey of more than 1,200 consumers, nearly one-third spent in excess of four hours, over multiple days, planning their own vacations. Travel advisors create a custom itinerary, pulling together flights, transfers, accommodation, tours, visits, meals and exclusive visits based on your preferences—so you can spend your time on other things.
They don't charge hidden fees.
In a column for Business Insider, Avery Hartmans described her experience using the Hotels Tonight app for a staycation in New York City – and noted that the prices listed did not include taxes and fees. Hartmans said she was charged an additional $121 in fees for the weekend, an expense she wasn't expecting; "the extra fees were a bad surprise, and they put us well over budget for the trip," she said. Many agents don't charge fees at all, and those who do are up-front about the cost.
They advocate on your behalf.
A Washington state family, as TMR previously reported, received an email a few weeks before its $874 vacation was cancelled due to overbooking. After hours on the phone, Holly Parsons walked away with $500 in Expedia vouchers and three nights in a Holiday Inn Express.
"I feel for this family that has suffered a horrendous experience not only were they left with no refund but also a cancelled trip," Mussolini said. That would never have happened if they used a travel agent. "Using one of those websites is taking a risk and can be a setup for a disaster. During peak seasons to find out your trip is cancelled and have no refund is the worst news – but on top of that, trying to scramble to plan something at the last minute is even worse."
They provide personalized attention.
OTAs provide a one-size-fits-all service, not taking into account the numerous variables that are in play. Travel advisors tailor their services to their clients' individual needs. Have concerns? They'll talk you through them. Need a hotel that can cater to your allergies? A travel advisor can speak to hotel managers to make sure it's taken care of.
"Despite all the websites, clients by the truckload are desperate for a real human voice on the phone. They are clamoring for truly dedicated, genuine customer service and someone willing and eager to sell them what they want," said Norm Payne, senior consultant at Uniglobe Premiere Travel. "People readily buy from those ready to sell. Really taking care of your clients automatically takes care of your profit margins."
They offer insurance.
From guaranteeing your hotel is available to knowing if the excursion company is legitimate, booking through a travel agent ensures travelers will not get duped. And they provide insurance for medical emergencies and trip cancellations.
They're there 24/7.
Travel agents are on call 24 hours a day, seven days a week. They're there with you throughout the booking process and follow up afterward. On the other hand, contacting an OTA's customer service line often means wading through a chain of people. Parson said she spent six and a half hours over three days speaking with Expedia's customer service department.
They're specialists.
Agents have a personal understanding of your interests and insight into a specific destinations and segments of travel, like LGBT or destination weddings. A good travel agent spends time getting to know the customer and so can make recommendations tailored to what you want to do.
Disney Cruise Line will bring back its popular Star Wars Day at Sea and Marvel Day at Sea itineraries in 2019 on two Disney cruise ships, sailing across the Caribbean and Bahamas.
From January to early March 2019, nine seven-night Disney Fantasy sailings will feature a full day of Star Wars activities, including a deck party fireworks display, Star Wars-themed family and youth activities, special food and beverage offerings and merchandise. Characters from the saga including Jedi, Wookiees, Droids and Stormtroopers will also be at the day-long celebration. Star Wars Day at Sea will only be offered on nine Disney Fantasy seven-night Caribbean cruises sailing from Port Canaveral, Florida.
Departing Jan. 5, Jan. 19, Feb. 2, Feb. 16 and Mar. 2, 2019, the Western Caribbean itinerary includes Cozumel, Mexico; Grand Cayman; Falmouth, Jamaica; and Disney's private island in the Bahamas, Castaway Cay.
Departing Jan. 12, Jan. 26, Feb. 9 and Feb. 23, 2019, the Eastern Caribbean itinerary includes Tortola, St. Thomas; and Disney Castaway Cay.
For Marvel fans, Disney will offer 10 five-night Disney Magic sailings to the Caribbean and Bahamas, with a day-long celebration of the Marvel Universe, from the comics to movies and TV shows. Marvel Day at Sea will boast the largest collection of Marvel superheroes and villains assembled on a cruise ship.
The event features all-day entertainment including interactions with some of the mightiest Marvel superheroes and the menacing foes who oppose them, an extraordinary deck show spectacular, Marvel-themed youth activities, special merchandise, and unique food and beverage offerings.
Marvel Day at Sea will only be offered on 10 Disney Magic five-night Caribbean and Bahamian cruises sailing from Miami, Florida. Departing Jan. 6 and Jan. 20, 2019, the Western Caribbean itinerary includes Grand Cayman; and Disney's private island in the Bahamas, Disney Castaway Cay.
Departing Jan. 11, Jan. 25, Feb. 8, Feb. 22 and Mar. 8, 2019, the Bahamian itinerary includes Key West, Florida; Nassau, Bahamas; and Disney Castaway Cay.
Departing Feb. 3, Feb. 17 and Mar. 3, 2019, the Western Caribbean itinerary includes Cozumel, Mexico; and Disney Castaway Cay.